Upcoming events
Below are a list of events available for online registration. Please select the event, register all the required info, and have your credit card ready for payment when directed to PayPal.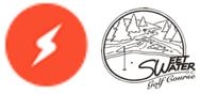 Spark Golf at Sweet Water
Friday evenings starting at 5:00pm
8 Spring Rounds from May 5, 2023 to June 23, 2023
10 Summer Rounds from June 30, 2023 to September 1, 2023
Prepay and play for as little as $21.60 per round, cart included.
Mini pass Members play for as little as $8.10 per round.
Overview of Spark Golf:
Ready to play Spark Golf? Spark is a 9-hole, social golf league organized to be casual and fun, with a touch of friendly competition.
Joining the league is free! League rounds are available for purchase each week or you can save money by pre-paying for Spark credit at a discount.
Join with a partner, have Spark partner you up with another single or play without a partner. Play as your schedule allows, earning points based on how you finish each round throughout each season and the year. Your best 4 rounds count in the Spring season, best 5 rounds count in the Summer season, and best 10 rounds count for the overall league standings. Most of all, have fun!
To join go to https://www.spark.golf/lw/Mm0A

| | |
| --- | --- |
| Event Date | 05-05-2023 |
| Registration Start Date | 03-07-2023 |
| Cut off date | 09-01-2023 5:00 pm |
| Individual Price | For as little as $8.10 per round with mini pass, pre-pay for as little as $21.60 per round (includes cart) |